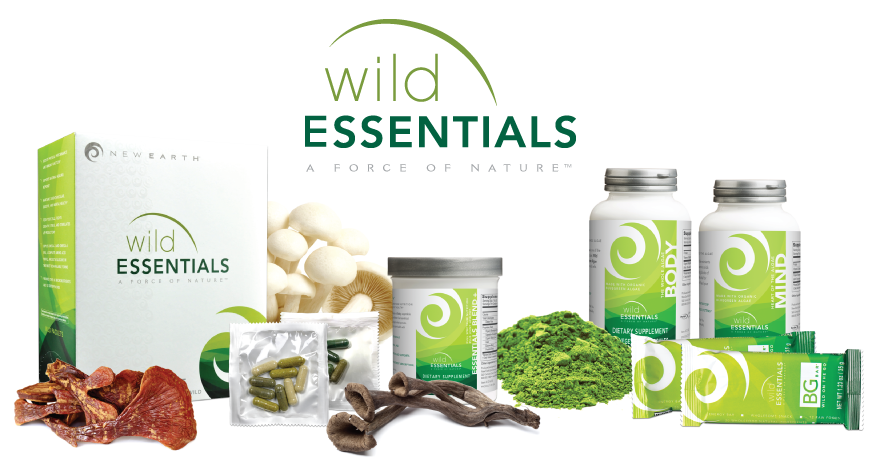 Welcome To Ileocecal Valve Supplements
Welcome To Ileocecal Valve Supplements
EARTH'S FIRST FOODS – WILD ESSENTIALS contain our proprietary blends of marine and freshwater algae, tonic mushrooms, sprouted grasses and grains, and our own organic Wild MicroalgaeTM some of the most nourishing foods on the planet; combined with our probiotics and digestive enzymes to unlock the benefits these superfoods provide.  All packed into 60 convenient packets, ready to take with you anywhere.
Limited offer for June Only.
Get notified about the newest products and upcoming sales
We maintain our own FDA Good Manufacturing Practices (GMP) certified manufacturing facilities in beautiful Southern Oregon and have for over 30 years. It's a labor of love. We do it because we love our customers, and they love us too.
We maintain our own manufacturing facilities registered by NSF International to FDA's Good Manufacturing Practices. Our facilities are also registered GMP for SportTM. Customers can be assured none of New Earth's products contain banned substances.
New Earth's facilities and Wild Microalgae are certified organic to the U.S. Department of Agriculture's National Organic Program. OCPP/Pro-Cert of Canada has performed thorough annual audits of our processing facilities. They continue to certify our entire operation as compliant with the requirements for organic certification. Additionally, the watersheds that feed into Klamath Lake are inspected annually for organic compliance.
Star-K of Baltimore, Maryland, certifies New Earth's facilities and products to kosher standards. A representative from Star-K annually inspects our facilities, products, and documentation. Representatives for Star-K also inspect all of the operations of vendors that produce and supply kosher-certified products to New Earth.
The internationally respected Islamic Food and Nutrition Council of America (IFANCA) developed a procedure for producing halal (meaning 'lawful' or 'permitted') products that assures consistent methodical cleanliness throughout the entire production process. IFANCA inspects New Earth's facilities and processes and has certified Wild Microalgae Body and Wild Microalgae Mind to halal certification standards.
The Paleo Friendly certification was developed and trademarked by the The Paleo Foundation, Inc. to identify food products that meet the standards of the Paleo Diet. It requires products be free of grains, legumes, and dairy, with no artificial additives or preservatives.
A genetically modified organism is defined as an organism whose genetic makeup has been altered using genetic engineering techniques. There is a large range of crops being genetically altered for various reasons. We avoid all products and ingredients that contain GMOs. When sourcing ingredients, we specify we will only work with those that do not contain GMOs. We require non-GMO verifications from all of our suppliers for each ingredient we purchase.
Our Blue-green algae There are real health benefits from eating wild-grown blue-green algae. There is so much information out there about health foods and supplements. Think of our supplements like health insurance. It can be difficult to get every single nutrient...